B&M Builders Inc is a construction and general engineering firm that specializes in heavy civil construction and street work. We have put an emphasis on hiring intelligent, hardworking employees who know their craft and focus on giving our customers the best possible product.
Successful teams are run by strong leaders and that is exactly why Seth Maxey runs our asphalt division.  He has been working with asphalt since 1997 and has placed over 1,000,000 tons of asphalt.  He has worked on airfields in Iran while he served in the Air Force to motorcycle training courses for California Highway Patrol to parking lots and driveways across the state.  He takes great pride in his work and it shows in each project he completes.
California's ADA regulations and construction standards have become a real hurdle for a lot of business
Having an experienced professional on your side can make all the difference.
Austin O'Connell is leading our concrete division and brings another level of knowledge of California's regulations that will help get projects done right the first time.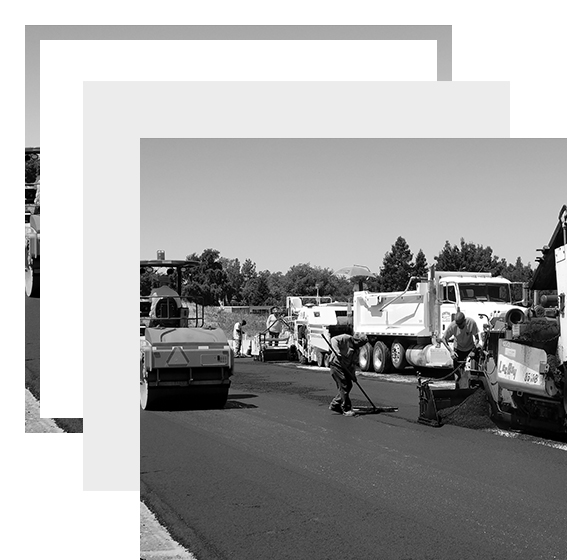 Great Employees Make All the Difference
And the work they do is a reflection of who we are.
Our team members are very knowledgeable and hard working.
They pour their heart into doing a great job on all the projects we get to be involved with.
They start early and work late to make sure that they are providing the absolute best workmanship that one could hope for.  We are proud to have them represent the team when they show up to your site.

Featured Projects
Check out some photos of our teams superior work
Services
Look deeper into our construction teams and the work they have done